Back to Shop
Queen's Circle: Cruising Oral Histories of Balboa Park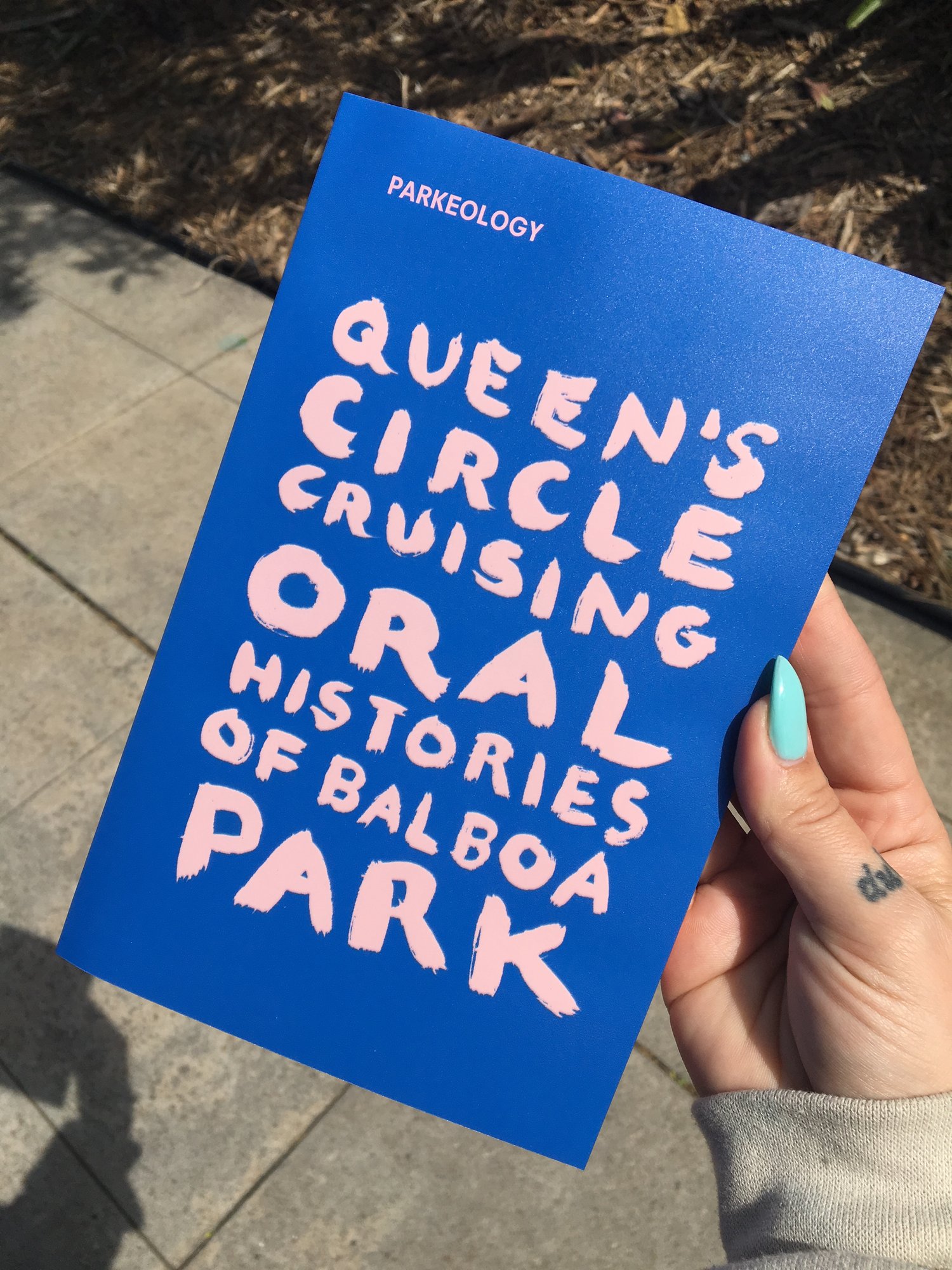 $

18.00
/ Sold out
"Today, hookup apps coordinate relationships and casual sex. Yet some remember how restrooms, greenery, and parking lots aided the lost art of cruising. Since the 50's, Balboa Park has been a meeting place for San Diego's LGBTQ community.
Over two years, we interviewed dragqueens, dykes, madames, leather daddies, police officers, defense lawyers, health officials, adult actors, politicians, and park rangers about their relationship to the surveillance, management, and celebration of hookup culture in Balboa Park, San Diego, California. Many tales speak of a larger social patterns of the joys and challenges of finding intimacy when it was illegal to be gay in the U.S."
interviews by Parkeology with support from Lambda Archives.
Designed by Marina Grize
34 pages
Perfect bound with water-proof UV protected synthetic covers in Bankers Hill, San Diego, with thanks to Clyde & Inscriptu
Risograph printed interior, Blue & Bright Red on pink stock.
Publishing / production
Burn All Books